Join us on Sunday April 15th, 2018 to audition for one of our SCW Blades Synchronized Skating Teams. Registration starts 11:45am. Registration fee: $20 & $10. Please wear all black and hair in a neat bun.
Whether your goal is to aim for the Olympics, improve your overall health and fitness, enjoy the social aspects of skating or just to have fun, you are sure to realize those goals by learning to skate at the Skating Club of Wilmington.
If you enjoy figure skating and want a wonderful opportunity to see some great and entertaining figure skating up close and personal, now is your chance to order tickets to this 2-day event scheduled on Friday and Saturday evenings, April 6 and 7, 2018 here at the Skating Club of Wilmington's Ice Arena. You will not want to miss this event!
Regular Saturday & Sunday public skating session begin Sunday September 10th, followed by Wednesday sessions on September 13th, Friday sessions on September 15th and Saturday sessions on September 16th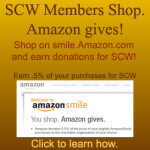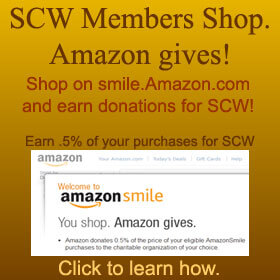 SCW has join AmazonSmile! That is great news because when You Shop Amazon Gives.
Remember to SMILE!
You must use SMILE.amazon.com
(not just amazon.com)
AmazonSmile is a simple and automatic way for you to support your favorite charitable organization every time you shop, at no cost to you. When you shop at smile.amazon.com, you'll find the exact same low prices, vast selection and convenient shopping experience as Amazon.com, with the added bonus that Amazon will donate a portion of the purchase price to The Skating Club of Wilmington.
How do I get started?
2. Sign up for an amazonsmile account if you don't already have an amazon account; if you have an amazon account already, login – the information will transfer over to amazonsmile.
3. On the amazonsmile home page, there is a blank search box, and right under the box is the word "Supporting" with an arrow for a drop down menu
4. Click on the drop down menu, and find and select the Skating Club of Wilmington
5. Continue shopping on amazon as you normally would, using the smile.amazon.com website.
Each time you go to buy something, be sure to go to the
amazonsmile.com
website (mine pops up automatically), and the club will get a percentage of the sale. There is no additional markup to the price. you can click on "your orders", and find out how much of your sale was donated to SCW.
That's it, Amazon will start sending checks to the club!


Make shopping more rewarding than ever. Turn your everyday purchases in to cash for our SCW fundraiser. Shop your favorite brands, share on social media. Get Started today!