Ashley Wagner has been selected for the following international assignments:

Skate Canada International — Regina, Canada — Oct. 27-Oct. 29
Ladies: Ashley Wagner
Skate America — Lake Placid, New York — Nov. 24-26
Ladies: Ashley Wagner

Julia Biechler and Damian Dodge have been selected for the following international assignment:

U.S. International Classic in Salt Lake City from Sept 13-17
Ice Dance: Julia Biechler/Damian Dodge
Congratulations to our skaters and best of luck for Team USA!
If you are not receiving emails from Dot please forward to her your email address.
In changing over to dotscw@skatewilm.com all names on the address book were deleted.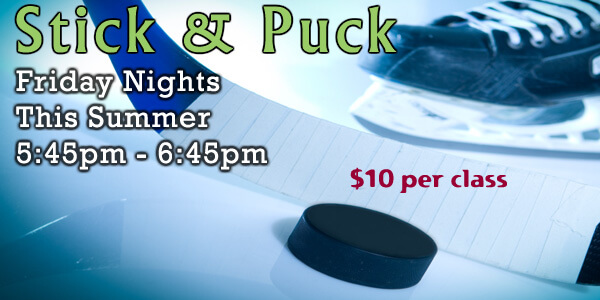 Classes are on Friday evenings from 6:30 p.m. to 7:30 p.m. This Summer.. Walk in Fee: $10. Our Stick & Puck Skills class in an instructional program to help ice hockey players improve their Stick & Puck skills.
Regular Saturday & Sunday public skating session begin Sunday September 10th, followed by Wednesday sessions on September 13th, Friday sessions on September 15th and Saturday sessions on September 16th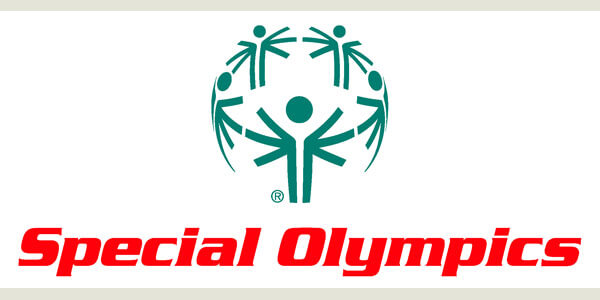 You don't have to be a super skater to be a volunteer coach … just a super person!
Come Join Us at SCW!!!
Wednesdays November 2—April 12 6:30pm—7:40pm
PLUS:
Coach Training in September TBD
Hockey Home 'n' Home w/Aston Rebels— Saturday, February 25
Winter Games in York, PA— Sat/Sun, March 11/12
SCW Spring Show—Thur/Fri/Sat, mid-April
for more information contact Sue Lapin 610-496-6904
Sue@LapinSystems.com
——————————————————-
Since 1968, Special Olympics has been spreading the message: people with intellectual disabilities can – and will – succeed when given the opportunity. And it all happens through the simple power of sport. At Special Olympics, we believe that sports can teach us all important lessons. When we train and strive for a goal, it teaches us to dream. When we struggle, it teaches us determination. When we win, we find joy. And if we lose, we can find the strength to try again.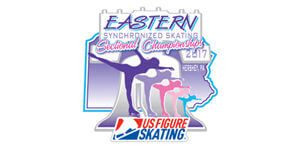 Congratulations to SCW Blades Open Juvenile Team who finished 6th in the Open Juvenile Team B event at the 2017 Eastern Synchronized Sectional Championships.
Congratulations to all of our skaters that competed at the 2017 US Figure Skating Championships. We are proud of all of you and what you accomplished.
Senior Ladies-Ashley Wagner Silver Medal and a spot on the 2017 World Team
Senior Dance-Julia Biechler/Damian Dodge 7th Place and 3rd alternate to the 2017 World Team
Senior Dance-Elicia Reynolds/Stephen Reynolds 10th Place
Junior Men-Peter Liu 7th Place
Intermediate Men-Nicholas Hsieh Bronze Medal
The following article appeared in the October 2016 edition of Skating Magazine.
More than 100 current and former skaters,coaches and members gathered in Wilmington, Delaware, on July 23 for the first Skating Club of Wilmington reunion.
The event, held in conjunction with the 50th annual Skate Wilmington competition, attracted alumni from 14 states. The club's history of Olympic and World athletes includes Ashley Wagner, Kitty and Peter Carruthers, Stacey Smith and John Summers, Gillian Wachsman and Todd Waggoner, Elisa Spitz and Scott Gregory, Carol Fox and Richard Dalley, and Lea Ann Miller and Bill Fauver. Other Olympians and World medalists who trained at the rink include Calla Urbanski and Rocky Marval, Viktor Pfeifer and Suzy Semanick. Read more
We are having a fundraiser for the purchase of new led lighting. Come take a look and see the difference.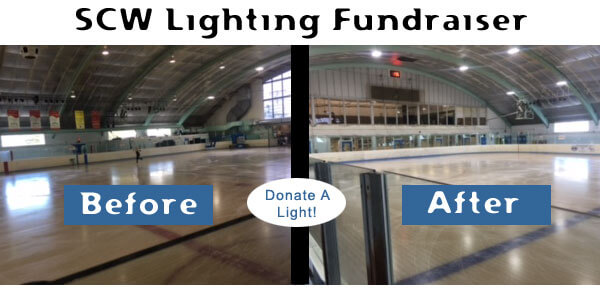 We are asking people to donate the cost of 1 light (cost is $460.00). SCW is a non- profit organization so your donations are tax deductible!
PURCHASED A LIGHT

Peter Bilous
Barbara Goodrich
Dot Gualtieri
Ginny Harcke
Sharon Hatcherson
Nancy Jehl Memorial Fund
Michael Kirifides
Jack Larner & Marjorie Egee
Nancy Marvel
Sara Jane Munshower (In memory of Rick Stengle)
Kevin Penfield
Angela Rivard
Carole Smith
Kathryn Sornson
Jon Strasser
Kristin Struven
Donald Thureau

DONATED

Julia Biechler
Allison Butler
Pat Conchar
Chris Goodrick
Ginny Harcke
Larissa Heather
Dianne Hotmer
Nicholas Hsieh
Pam Kincaid
Sue Lapin
Lori Beth Levin
Janice Li
Peter Liu
Kristen Marvel
Sandra Mather
Sandi Mather (Ladies Group)
Sandra Melican
SCW Blades
Alice Rakowski
Irene Sannajust
Irene Sannajust
David Shapiro
Gina Shaughnessy
Lotus Shen
Ocean Shen
Elizabeth Sills
Carole Smith
Mary Smith
Kathy Snyder
Melinda Weinstein
Sara Weymouth
Diana Wheeler
Be a Donor and have your name add to this list!
Contact the Office today for details: 302-565-5005
Click here to view your Dick's e-Coupons for instant discounts when you checkout.