Volunteers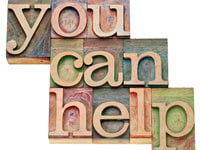 Volunteerism may be defined as the principle of donating time and energy for the benefit of other people as a social responsibility rather than for any financial reward.
SCW is managed by our paid staff with help from many volunteers who are needed for club competitions, special events, announcing, music, photography, videography, ice monitoring, test sessions, special events, the Board of Directors, fundraising, event reporters, public relations, committees, and many other tasks that make SCW run as a club and figure skating facility.

A non-profit facility like the Skating of Wilmington is often as good as the  volunteers who help to operate it. Every volunteer at SCW can make a difference and can contribute to the success of the club.
Ready to get started? Great! Please visit our SWC Volunteers page on to browse a current list of available opportunities and and sign up today! For more details, please ask at the front office about volunteering at SCW.