Competitions
Jul
18
Wed
Skate Wilmington 2018 will be part of Adult Series & National Solo Dance Series for 2018-1029. Use the entryeeze link below for Secure Online Registration.
The dates for 52nd Annual Summer Competition – Skate Wilmington 2018 are WEDNESDAY, JULY 18 through SUNDAY, July 22, 2018. Skate Wilmington is a US Figure Skating sanctioned competition. The event will be conducted at the Skating Club of Wilmington in accordance with the rules and regulations of U.S. Figure Skating, as set forth in the current rulebook, as well as any pertinent updates which have been posted on the U.S. Figure Skating website.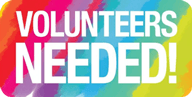 The success of our event is highly reliant on our volunteers.
Click to view the positions and dates/times to help.
Kindly sign up to assist!
Questions?
Email: SCWVolunteers@gmail.com or call 302-656-5005
Best Western Brandywine Valley Inn

Skate Wilmington 2018 has arranged for a block of rooms at Best Western Brandywine Valley Inn, 1807 Concord Pike, Wilmington, Delaware, 19803 for skaters participating in the competition. For more information click the button below:

Or call direct at 302-656-9436 and mention "Skate Wilmington"
---
Inn at Wilmington

Skate Wilmington 2018 has arranged for a block of rooms at the Inn at Wilmington, 320 Rocky Run Parkway, Wilmington, Delaware, 19803 for skaters participating in the competition. For more information click the button below:

Or call direct at 302-479-7900 and mention "Skate Wilmington"
---