Are you an accomplished Basic Skills skater wondering "What's Next?". Freestyle Group Bridge Classes is the answer!
We are turning the rink pink this month during Public Skating. Show your support for Breast Cancer Awareness Month by wearing something PINK to Public Skating and you will receive a FREE pass to a future Public Skating session. Public Skating is Friday Nights at 7:30pm, Wednesday at 7pm and Saturday & Sunday at 3:15pm.
Please join us for our Eastern Sectionals Figure Skating Championships Send-Off event. This event is open to the public and ADMISSION IS FREE so please encourage your friends and family to attend and cheer on their favorite skaters!
Come out to our annual Holiday Ice Recital & Club Party on Saturday December 14th at 1:00pm and stay for Public Skate!
Hosted by the Skating Club of Wilmington, November 8th through 10th. This is a competitive event, sanctioned by U.S. Figure Skating and part of the adult competition series. This competition is open to all eligible, restricted, reinstated or readmitted persons as defined by the Eligibility Rules, and is a currently registered member of a U.S. Figure Skating member club, a collegiate club or an individual member in accordance with the current rulebook.
Whether your goal is to aim for the Olympics, improve your overall health and fitness, enjoy the social aspects of skating or just to have fun, you are sure to realize those goals by learning to skate at the Skating Club of Wilmington.
Our 2019 event will included 2020 Non-Qualifying series for Singles and 2019 Solo Dance Series.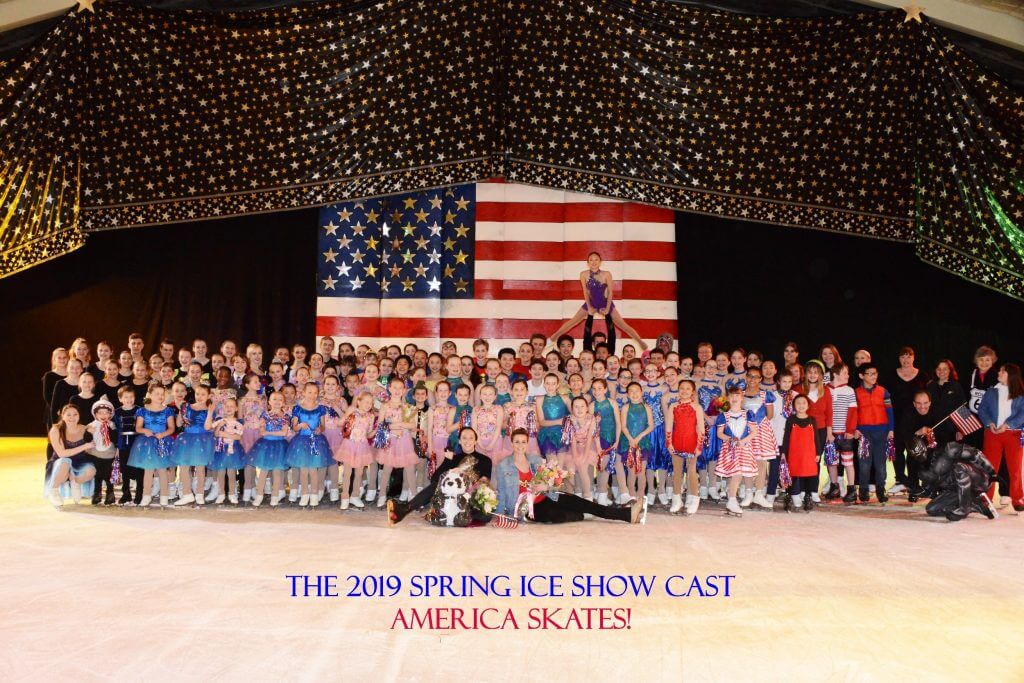 Congratulations to the cast and crew of our 2019 Spring Ice Show America Skate. The April 5th & 6th – America Skates 2019 Ice Show was huge success! We would like to thank all of our performers and volunteers for putting on a fantastic show! Special thanks to Johnny Weir, our sponsors and attendees for all of your support!
Photos from 2019 Spring Ice Show America Skates
We are lucky to have two photo sets of our event available for download. The Maria Hurd set must be accessed from an Maria's Commercial photo repository and requires a pin number to access as indicated below.
Maria Hurd 2019 Ice Show Photo Set
Don Thureau 2019 Ice Show Photo Set
ZIGZAGZ Blade Covers and High Tech socks for skaters. Quick Dry & Odor Resistant.
Photos from our National Skating Month Open House Saturday, January 19th
Photos from Open House Event