Ashley Wagner has been selected for the following international assignments:

Skate Canada International — Regina, Canada — Oct. 27-Oct. 29
Ladies: Ashley Wagner
Skate America — Lake Placid, New York — Nov. 24-26
Ladies: Ashley Wagner

Julia Biechler and Damian Dodge have been selected for the following international assignment:

U.S. International Classic in Salt Lake City from Sept 13-17
Ice Dance: Julia Biechler/Damian Dodge
Congratulations to our skaters and best of luck for Team USA!
Coach Rick Stengle passed away Sunday morning after suffering several strokes in the past 6 weeks. He skated at SCW as a competitor and then coached full-time at SCW from 1983-2011 and he was an 8-time National Freestyle Skating Coach. He coached part-time for a couple of years after 2011, and often would stop by during his retirement to catch up on rink news. He taught all levels of free skating at all ages and even taught low level ice dancing. Rick had a B.A. from ENC in Boston. Rick will be greatly missed by many of his friends, past students and close associates. Funeral arrangements will be announced at a future date.
Congratulations to Ashley Wagner for winning a sliver medal at the 2016 World Figure Skating Championships in Boston, MA. We are so proud of you Ashley! Ashley ended the 10-year drought for a US Ladies win at the World Championships. Ashley's final score was 215.39 points, receiving the highest program component marks in the free skate . She was in fourth place after the short program and performed a fantastic long program which vaulted her into second place and a silver medal.
"I have had so many people doubt why I'm still here," she said. "I earned this silver medal. I went out there. I did my job. I took it for myself. The fact that I have a world silver medal because of something I did and not because of something everybody else didn't do, that is so sweet." Ashley has worked so hard and we wish her all the best in enjoying her well deserved sliver medal.
Congratulations to the following SCW skaters who competed at South Atlantics this week and past weekend. All represent SCW except Anna Seifert.
Nicholas Hsieh, Juvenile Boys, GOLD MEDAL. Nicholas came from our Group Classes program and has been skating for 3 years!
Peter Liu, Novice Men, SILVER MEDAL. Excellent skate.
David Shapiro, Novice Men, PEWTER MEDAL. Impressive since this is his first year as Novice.
Julia Biechler, Novice Ladies, 5th. Full of potential for the future.
Gracie Ferwerda, Intermediate, 24th. Gracie made it to final rounds which was a huge hurdle to overcome.
Lotus Shen, Pre-Juvenile Girls, 6th. Young Lotus was impressive!
Madison McCoy, No-Test FS Group G, 3rd, Pre-Pre Compulsory Moves, 1st, Pre-Pre Jump Challenge, 1st
Lavanya Ramesh, Junior Ladies, withdrew
Anna Seifert, Junior Ladies, 13th place (trains partially at SCW, represents IceWorks)
SCW Competitors
Photos – 2016 Regionals Exhibition/Send-Off
View and download photos taken at The South Atlantic Regionals Exhibition and Send-Off Saturday, October 3, 2015.
Become a volunteer skating coach at SCW! Wednesdays October 14—March 16; 6:30pm—7:40pm. For more information contact Sue Lapin 610-496-6904  Sue@LapinSystems.com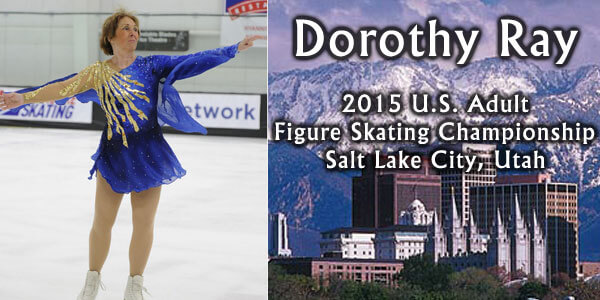 Congratulations to Dorothy Ray who competed at the 2015 US Adult Figure Skating Championship in Salt Lake City, UT in April. She finished 3rd in Silver Dramatic Skate 5 and 2nd in Silver Light Entertainment Skate 5. Good job Dorothy!
A Celebration of Life for Phil Fraser will be held at 11:00 am on Saturday, April 18 (the day of the SCW Recital), at St. Anthony of Padua Roman Catholic Church, 901 N. Dupont Street, Wilmington DE, 19805.
A luncheon will follow at The Skating Club of Wilmington's Board Room at 12:30 pm.
In Memory of…
Philip "Phil" Fraser passed away on Monday, January 26,2015.
Phil was a professional figure skating coach at The Skating Club of Wilmington, Wilmington, Delaware since its inception in 1963. As a Professional Skaters Association Master rated coach, his unique background of skating experience filled an important place in club activities for over forty years. Read more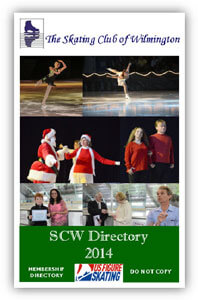 The SCW Directory for 2014 is now available to our members and staff coaches. Due to privacy issues, only members and coaches may ask for their copy by going to the office and asking Dot or Sheila for a copy. One copy per household please. The directory will not be available for downloading on the website. You may also ask our Membership Chairman, Kathy Snyder, for a copy of the Directory. As is common with any directory, it is usually out of date from the day it was printed. Please report any errors or updates to Kathy so that we may make those changes in the Club's database for our next printing. Thank you!
Congratulations to our coach, Viktor Pfeifer, for winning his 9th gold medal at the Austrian National Championships last week! Next stop, Sochi, Russia, for the 2014 Winter Olympics.