Spring Ice Show Tickets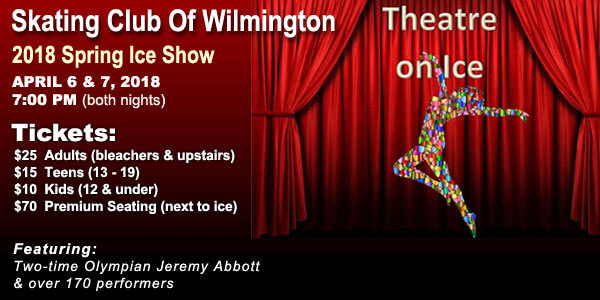 You won't want to miss Theatre On Ice. Featuring over 170 performers including two-time Olympian Jeremy Abbott! Jeremy is a Grand Prix Final champion, a two-time Four Continents bronze medalist, four-time US National Champion and a two-time Olympian competing in both the 2010 and 2014 Olympics where he earned a bronze medal as a member of Team USA.
Artistic Director, Irina Romanova, summarizes her vision for Theatre On Ice as follows:
"Ice skating—the most artistic, multidimensional sport—reminds me of theatre: from ballet and opera to cabaret and musicals.
Order Tickets
Saturday Show:
Only Premium Tickets Remain.
No Online Ordering Available, Please Call!
302-656-5005