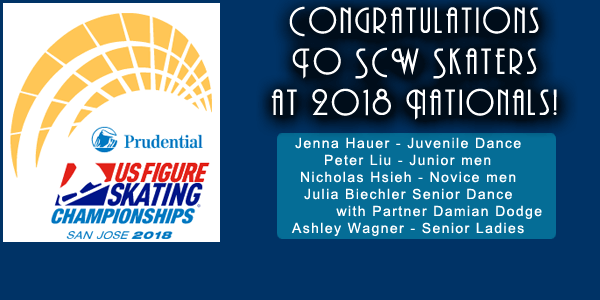 Congratulations to all of our skaters that competed at the 2018 Prudential US Figure Skating Championships in San Jose, California last week. We are very proud of your accomplishments!
Ashley Wagner – Senior Ladies 4th place (pewter medal) and 1st alternate to the Olympic and World teams
Julia Biechler – Senior Dance (with partner Damian Dodge) – 10th place
Peter Liu – Junior Men – 9th place
Nicholas Hsieh – Novice Men – 3rd place (bronze medal)
Jenna Hauer – Juvenile Dance (with partner Benjamin Starr – 1st place (gold medal)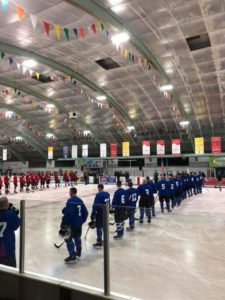 The Wilmington Police Department defeated the Wilmington Fire Department 7-3 Saturday night in the Wilmington Winter Classic ice hockey game at the sold-out Skating Club of Wilmington.
The annual event benefits the Andrew McDonough B+ (Be Positive) Foundation, which funds research for childhood cancer and provides financial assistance to families of kids who have cancer.
Pregame activities included a moment of silence for the three Wilmington firefighters – Christopher Leach, Jerry Fickes and Ardythe Hope — who died in the line of duty in 2016, as well as Philadelphia firefighter Matt LeTourneau, who died in a Saturday morning blaze.
Story Continues at DelawareOnline.com