Our 2019 event will include 2020 Non-Qualifying series for Singles and 2019 Solo Dance Series. Details to follow.
A clinic style group class that expands free skating competency, and introduces
Learn-to-Skate USA's new 'Axel Club' curriculum with off-ice jump training.
A clinic style group class that develops basic skating skills with an emphasis on power and
form through beginning stroking and Moves in the Field patterns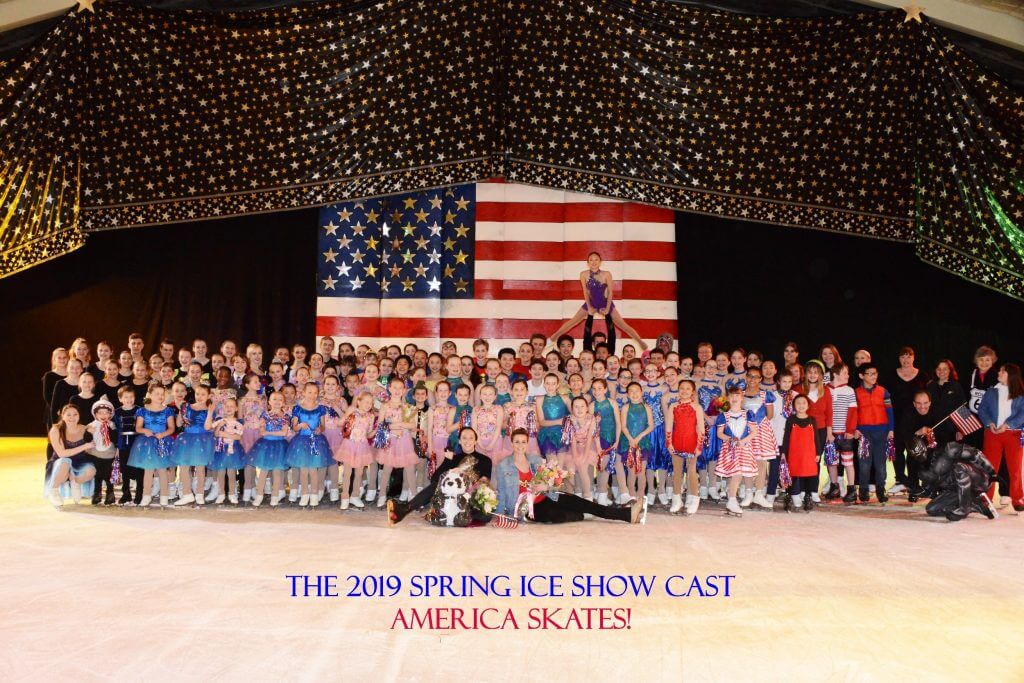 Congratulations to the cast and crew of our 2019 Spring Ice Show America Skate. The April 5th & 6th – America Skates 2019 Ice Show was huge success! We would like to thank all of our performers and volunteers for putting on a fantastic show! Special thanks to Johnny Weir, our sponsors and attendees for all of your support!
Photos from 2019 Spring Ice Show America Skates
We are lucky to have two photo sets of our event available for download. The Maria Hurd set must be accessed from an Maria's Commercial photo repository and requires a pin number to access as indicated below.
Maria Hurd 2019 Ice Show Photo Set
Don Thureau 2019 Ice Show Photo Set
Our Stick & Puck Sessions are available for all hockey players to work on their Stick & Puck skills. Walk on fee is $10.
Congratulations to seven-time U.S. medalists Carol Fox and Richard Dalley who have been elected to the U.S. Figure Skating Hall of Fame which will take place in Detroit in January 2019. They trained at and represented the Skating Club of Wilmington. The ice dance team of Fox and Dalley earned medals in nine of their 10 U.S. Championships, including five silver and two bronze at the senior level (1978-84). The five-time World Team members also earned medals in all but one of their international and professional events. After finishing fifth at the 1984 Olympics, Fox and Dalley were featured performers of the Ice Capades from 1984-89. Dalley has served U.S. Figure Skating and the U.S. Olympic Committee in multiple roles and is an ISU judge and national technical specialist. Fox served on the Adult Skating Committee and has been coaching since 1990. Congratulations from the SC of Wilmington!
Congratulations to all of our skaters that competed at the Eastern and Midwestern sectional figure skating championships. Best of luck at the U.S. Figure Skating Championships in Detroit in January 2019.
Senior Ladies-Julia Biechler (3rd place Easterns)
Junior Men-Peter Liu (1st place Easterns)
Junior Men-Nicholas Hsieh-1st alternate to Nationals (5th place Easterns)
Intermediate Dance-Jenna Hauer-2nd place Easterns
Junior Men-David Shapiro-2nd place Midwesterns
Whether your goal is to aim for the Olympics, improve your overall health and fitness, enjoy the social aspects of skating or just to have fun, you are sure to realize those goals by learning to skate at the Skating Club of Wilmington.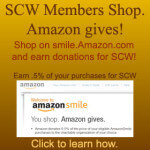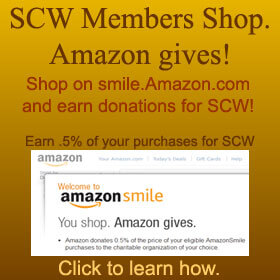 SCW has joined AmazonSmile! That is great news because when You Shop Amazon Gives.
Remember to SMILE!
You must use SMILE.amazon.com
(not just amazon.com)
AmazonSmile is a simple and automatic way for you to support your favorite charitable organization every time you shop, at no cost to you. When you shop at smile.amazon.com, you'll find the exact same low prices, vast selection and convenient shopping experience as Amazon.com, with the added bonus that Amazon will donate a portion of the purchase price to The Skating Club of Wilmington.
How do I get started?
2. Sign up for an amazonsmile account if you don't already have an amazon account; if you have an amazon account already, login – the information will transfer over to amazonsmile.
3. On the amazonsmile home page, there is a blank search box, and right under the box is the word "Supporting" with an arrow for a drop down menu
4. Click on the drop down menu, and find and select the Skating Club of Wilmington
5. Continue shopping on amazon as you normally would, using the smile.amazon.com website.
Each time you go to buy something, be sure to go to the
amazonsmile.com
website (mine pops up automatically), and the club will get a percentage of the sale. There is no additional markup to the price. you can click on "your orders", and find out how much of your sale was donated to SCW.
That's it, Amazon will start sending checks to the club!

Make shopping more rewarding than ever. Turn your everyday purchases in to cash for our SCW fundraiser. Shop your favorite brands, share on social media. Get Started today!