Are you an accomplished Basic Skills skater wondering "What's Next?". Freestyle Group Bridge Classes is the answer!
Come out to our annual Holiday Ice Recital & Club Party on Saturday December 14th at 1:00pm and stay for Public Skate!
Starts September 20th! – Every Friday night from 7:30pm to 9:30pm. Come out and join the fun!
Whether your goal is to aim for the Olympics, improve your overall health and fitness, enjoy the social aspects of skating or just to have fun, you are sure to realize those goals by learning to skate at the Skating Club of Wilmington.
Our 2019 event will included 2020 Non-Qualifying series for Singles and 2019 Solo Dance Series.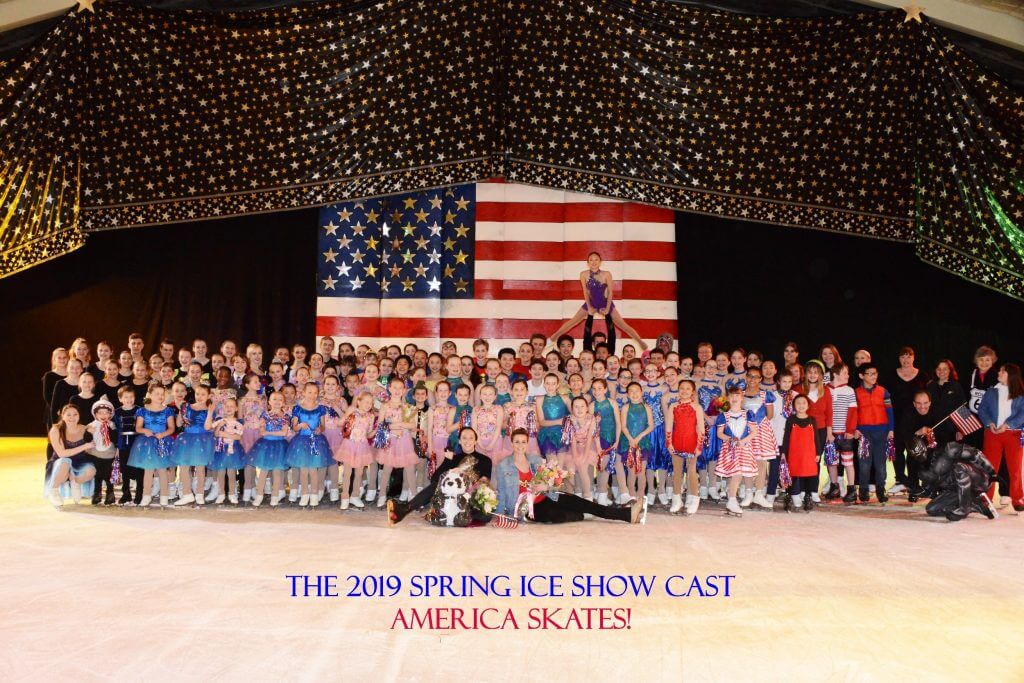 Congratulations to the cast and crew of our 2019 Spring Ice Show America Skate. The April 5th & 6th – America Skates 2019 Ice Show was huge success! We would like to thank all of our performers and volunteers for putting on a fantastic show! Special thanks to Johnny Weir, our sponsors and attendees for all of your support!
Photos from 2019 Spring Ice Show America Skates
We are lucky to have two photo sets of our event available for download. The Maria Hurd set must be accessed from an Maria's Commercial photo repository and requires a pin number to access as indicated below.
Maria Hurd 2019 Ice Show Photo Set
Don Thureau 2019 Ice Show Photo Set
ZIGZAGZ Blade Covers and High Tech socks for skaters. Quick Dry & Odor Resistant.
Photos from our National Skating Month Open House Saturday, January 19th
Photos from Open House Event
Photos from our Open House Wednesday, December 26th, 2018!
Photos from Open House Event
Congratulations to seven-time U.S. medalists Carol Fox and Richard Dalley who have been elected to the U.S. Figure Skating Hall of Fame which will take place in Detroit in January 2019. They trained at and represented the Skating Club of Wilmington. The ice dance team of Fox and Dalley earned medals in nine of their 10 U.S. Championships, including five silver and two bronze at the senior level (1978-84). The five-time World Team members also earned medals in all but one of their international and professional events. After finishing fifth at the 1984 Olympics, Fox and Dalley were featured performers of the Ice Capades from 1984-89. Dalley has served U.S. Figure Skating and the U.S. Olympic Committee in multiple roles and is an ISU judge and national technical specialist. Fox served on the Adult Skating Committee and has been coaching since 1990. Congratulations from the SC of Wilmington!