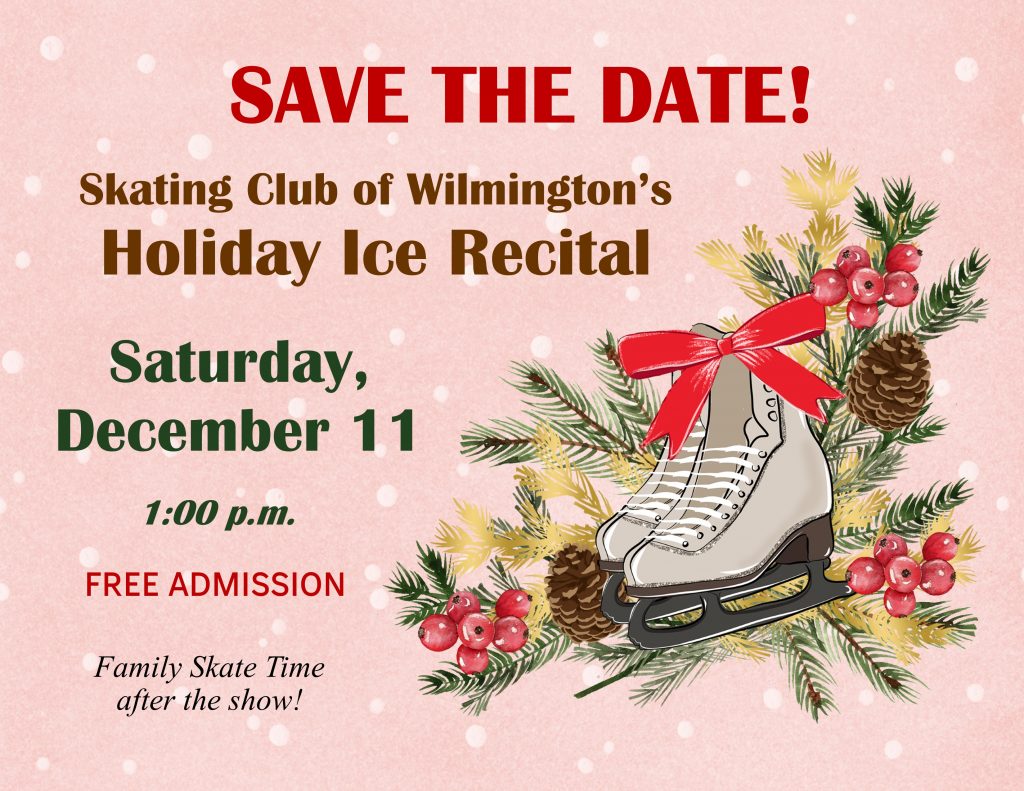 December 11, 2021 – Recital begins at 1:00 PM
FREE ADMISSION!
Family Skate Time after the show
Hosted by the Skating Club of Wilmington, December 3rd through 5th. This is a competitive event, sanctioned by U.S. Figure Skating and part of the adult competition series. This competition is open to all eligible, restricted, reinstated or readmitted persons as defined by the Eligibility Rules, and is a currently registered member of a U.S. Figure Skating member club, a collegiate club or an individual member in accordance with the current rulebook.
Starts September 17th! – Every Friday night from 7:30pm to 9:30pm. Come out and join the fun!
Regular Saturday & Sunday public skating session begin September!
Whether your goal is to aim for the Olympics, improve your overall health and fitness, enjoy the social aspects of skating or just to have fun, you are sure to realize those goals by learning to skate at the Skating Club of Wilmington.