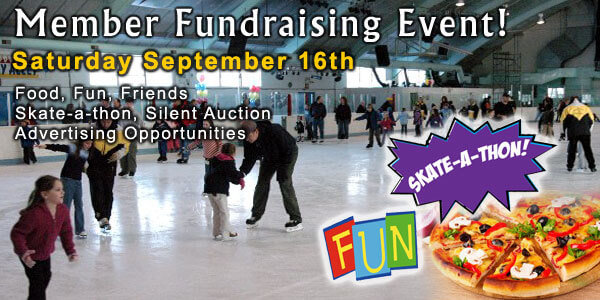 Promoting Healthy Active Lifestyles for People of All Ages & Abilities:
Carbon monoxide is a risk within ice rinks and many other indoor facilities. The Skating Club of Wilmington's installation of a new integrated carbon monoxide monitoring system reflects our continuing commitment to the health and safety of our skaters and all who visit our facility. Of course, this commitment and the purchase come at a significant financial cost to a non-profit organization such as ours.
Therefore, SCW is holding a Skate-a-Thon Fundraiser on Saturday, September 16 to raise funds to help offset the financial impact of this expenditure. In conjunction with the Skate-a-Thon we will also be holding a Silent Auction and a Family & Friends Member Event at the Club.
The Skating Club is actively looking for sponsors for to the Event and to assist us with this important health & safety initiative. We are offering many sponsorship opportunities:
– Project Sponsorship
– Event Sponsorship
– Silent Auction Donor
– …and more
The Skating Club of Wilmington has been promoting healthy active lifestyles through skating since 1964. We are unique in that we are a member owned non-profit rink which is open to the public. Through the generosity of our local community and companies such as yours, we look forward to providing people of all ages and abilities with skating programs and opportunities for many years to come.
If you are interested in sponsorship or learning more about our sponsorship opportunities, please just reply to this email and we will be in touch with you right away.
Sincerely,
The Families, Members & Management
of the Skating Club of Wilmington
"Public Skating, Competitive Figure Skating, Ice Hockey, Synchronized Skating, Special Olympics Skating, Ice Dance, Ballet, Yoga and more since 1964"
Ashley Wagner has been selected for the following international assignments:

Skate Canada International — Regina, Canada — Oct. 27-Oct. 29
Ladies: Ashley Wagner
Skate America — Lake Placid, New York — Nov. 24-26
Ladies: Ashley Wagner

Julia Biechler and Damian Dodge have been selected for the following international assignment:

U.S. International Classic in Salt Lake City from Sept 13-17
Ice Dance: Julia Biechler/Damian Dodge
Congratulations to our skaters and best of luck for Team USA!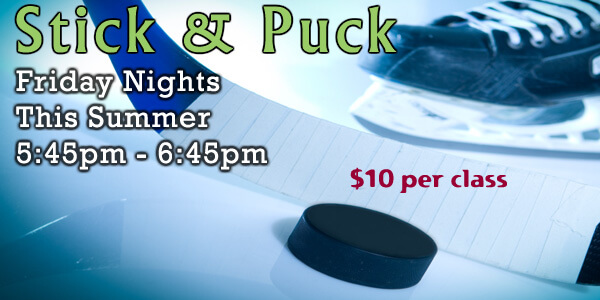 Classes are on Friday evenings from 6:30 p.m. to 7:30 p.m. This Summer.. Walk in Fee: $10. Our Stick & Puck Skills class in an instructional program to help ice hockey players improve their Stick & Puck skills.
Regular Saturday & Sunday public skating session begin Sunday September 10th, followed by Wednesday sessions on September 13th, Friday sessions on September 15th and Saturday sessions on September 16th
We are having a fundraiser for the purchase of new led lighting. Come take a look and see the difference.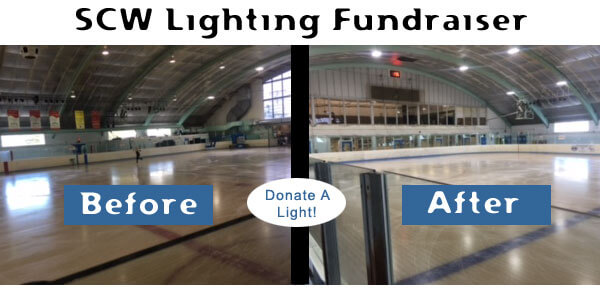 We are asking people to donate the cost of 1 light (cost is $460.00). SCW is a non- profit organization so your donations are tax deductible!
PURCHASED A LIGHT

Peter Bilous
Barbara Goodrich
Dot Gualtieri
Ginny Harcke
Sharon Hatcherson
Nancy Jehl Memorial Fund
Michael Kirifides
Jack Larner & Marjorie Egee
Nancy Marvel
Sara Jane Munshower (In memory of Rick Stengle)
Kevin Penfield
Angela Rivard
Carole Smith
Kathryn Sornson
Jon Strasser
Kristin Struven
Donald Thureau

DONATED

Julia Biechler
Allison Butler
Pat Conchar
Chris Goodrick
Ginny Harcke
Larissa Heather
Dianne Hotmer
Nicholas Hsieh
Pam Kincaid
Sue Lapin
Lori Beth Levin
Janice Li
Peter Liu
Kristen Marvel
Sandra Mather
Sandi Mather (Ladies Group)
Sandra Melican
SCW Blades
Alice Rakowski
Irene Sannajust
Irene Sannajust
David Shapiro
Gina Shaughnessy
Lotus Shen
Ocean Shen
Elizabeth Sills
Carole Smith
Mary Smith
Kathy Snyder
Melinda Weinstein
Sara Weymouth
Diana Wheeler
Be a Donor and have your name add to this list!
Contact the Office today for details: 302-565-5005
Click here to view your Dick's e-Coupons for instant discounts when you checkout.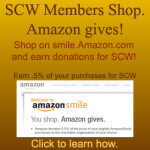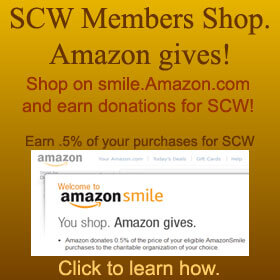 SCW has join AmazonSmile! That is great news because when You Shop Amazon Gives.
Remember to SMILE!
You must use SMILE.amazon.com
(not just amazon.com)
AmazonSmile is a simple and automatic way for you to support your favorite charitable organization every time you shop, at no cost to you. When you shop at smile.amazon.com, you'll find the exact same low prices, vast selection and convenient shopping experience as Amazon.com, with the added bonus that Amazon will donate a portion of the purchase price to The Skating Club of Wilmington.
How do I get started?
2. Sign up for an amazonsmile account if you don't already have an amazon account; if you have an amazon account already, login – the information will transfer over to amazonsmile.
3. On the amazonsmile home page, there is a blank search box, and right under the box is the word "Supporting" with an arrow for a drop down menu
4. Click on the drop down menu, and find and select the Skating Club of Wilmington
5. Continue shopping on amazon as you normally would, using the smile.amazon.com website.
Each time you go to buy something, be sure to go to the
amazonsmile.com
website (mine pops up automatically), and the club will get a percentage of the sale. There is no additional markup to the price. you can click on "your orders", and find out how much of your sale was donated to SCW.
That's it, Amazon will start sending checks to the club!

Make shopping more rewarding than ever. Turn your everyday purchases in to cash for our SCW fundraiser. Shop your favorite brands, share on social media. Get Started today!