"Not to be missed! A consummate, revealing and hilarious look at Olympic Ice Skating." – Olympic Champion Dorothy Hamill. Come out the the Delaware Theater Company and support the Skating Club of Wilmington on Friday, January 19, 2018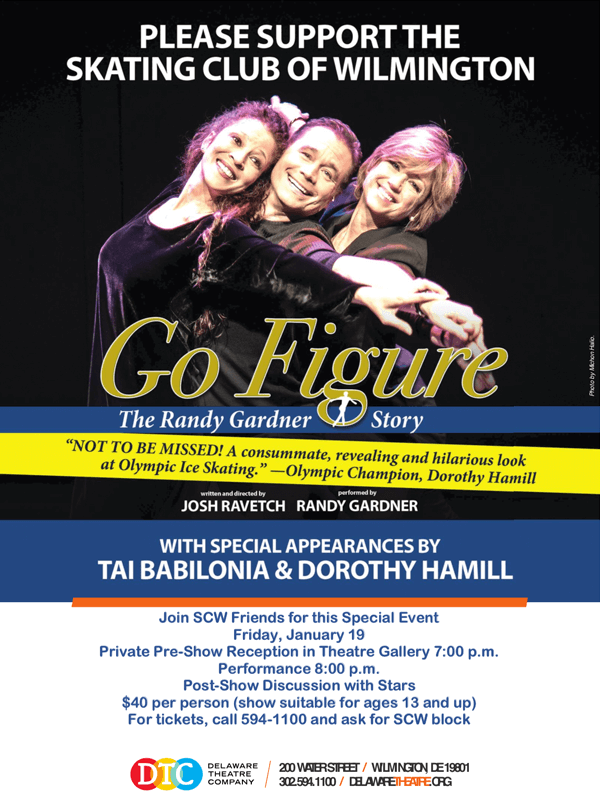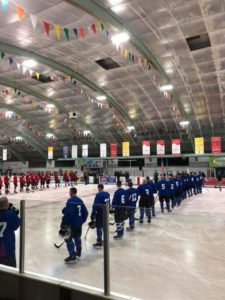 The Wilmington Police Department defeated the Wilmington Fire Department 7-3 Saturday night in the Wilmington Winter Classic ice hockey game at the sold-out Skating Club of Wilmington.
The annual event benefits the Andrew McDonough B+ (Be Positive) Foundation, which funds research for childhood cancer and provides financial assistance to families of kids who have cancer.
Pregame activities included a moment of silence for the three Wilmington firefighters – Christopher Leach, Jerry Fickes and Ardythe Hope — who died in the line of duty in 2016, as well as Philadelphia firefighter Matt LeTourneau, who died in a Saturday morning blaze.
Story Continues at DelawareOnline.com
If you enjoy figure skating and want a wonderful opportunity to see some great and entertaining figure skating up close and personal, now is your chance to order tickets to this 2-day event scheduled on Friday and Saturday evenings, April 6 and 7, 2018 here at the Skating Club of Wilmington's Ice Arena. You will not want to miss this event!
Whether your goal is to aim for the Olympics, improve your overall health and fitness, enjoy the social aspects of skating or just to have fun, you are sure to realize those goals by learning to skate at the Skating Club of Wilmington.
Regular Saturday & Sunday public skating session begin Sunday September 10th, followed by Wednesday sessions on September 13th, Friday sessions on September 15th and Saturday sessions on September 16th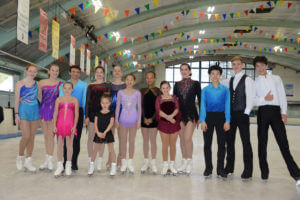 Please enjoy photos from the 2018 USFS Regional Championships at the Skate Club of Wilmington on Saturday, September 30th. SCW skaters who have qualified to compete will be off to the 2018 USFS Regional Championships, October 11th through the 15th.
Photos from Sept. 30, 2018 USFS Regional Championship Send-Off
The Saturday Sept. 16th Skate-A-Thon Fundraiser was a huge success and fun for all! We captured the event in photographs for your pleasure. Thank you to all of the participants and sponsors who helped us shatter our goal and raise over $10K for SCW. There is still time to make a last minute pledge, just click on the pledge link below.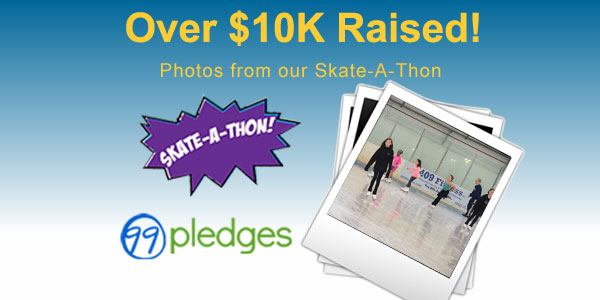 Photos from Sept. 16, 2017 Skate-A-Thon Fundraiser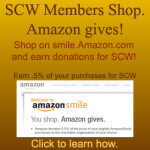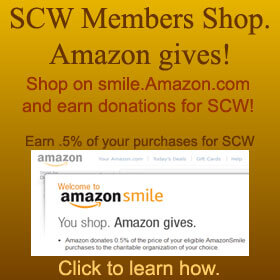 SCW has join AmazonSmile! That is great news because when You Shop Amazon Gives.
Remember to SMILE!
You must use SMILE.amazon.com
(not just amazon.com)
AmazonSmile is a simple and automatic way for you to support your favorite charitable organization every time you shop, at no cost to you. When you shop at smile.amazon.com, you'll find the exact same low prices, vast selection and convenient shopping experience as Amazon.com, with the added bonus that Amazon will donate a portion of the purchase price to The Skating Club of Wilmington.
How do I get started?
2. Sign up for an amazonsmile account if you don't already have an amazon account; if you have an amazon account already, login – the information will transfer over to amazonsmile.
3. On the amazonsmile home page, there is a blank search box, and right under the box is the word "Supporting" with an arrow for a drop down menu
4. Click on the drop down menu, and find and select the Skating Club of Wilmington
5. Continue shopping on amazon as you normally would, using the smile.amazon.com website.
Each time you go to buy something, be sure to go to the
amazonsmile.com
website (mine pops up automatically), and the club will get a percentage of the sale. There is no additional markup to the price. you can click on "your orders", and find out how much of your sale was donated to SCW.
That's it, Amazon will start sending checks to the club!

Make shopping more rewarding than ever. Turn your everyday purchases in to cash for our SCW fundraiser. Shop your favorite brands, share on social media. Get Started today!